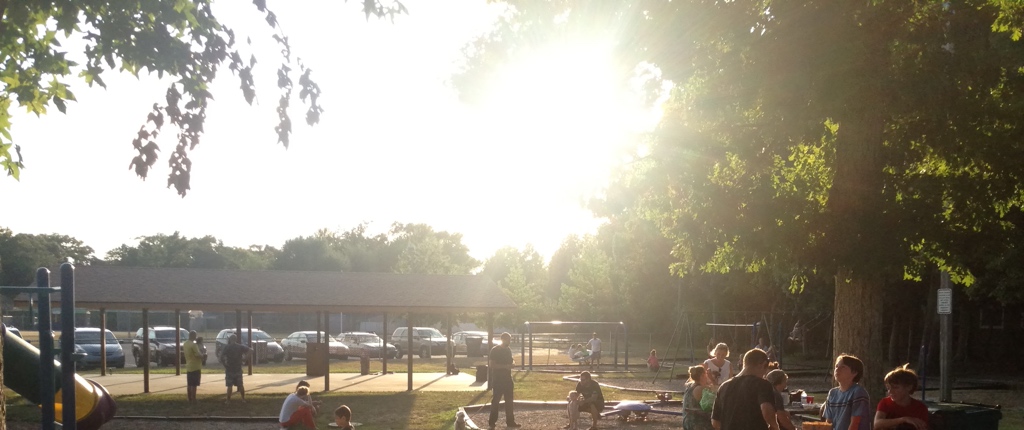 We Believe A Missional Community Is A Family Of Missionary Servants Sent On Mission By God To Make Disciples Who Make Disciples.
MC's are where we grow together, worship and submit to Jesus in all of life (7 days out of each week) by learning to love one another as family, serve the "least of these" in our midst, and be a witness to the good news of Jesus Christ. Here is a look at our Missional Communities in the Great Bay area:
The Community Center MC gathers on Wednesday @ 6 for their weekly meal and time of learning and prayer. Every Friday they serve at the LEH Community Center where 25-75 kids come to enjoy games, a meal, and a place to hang out with their friends. There are currently two missional communities serving the Community Center. To get in contact with Guy and Janelle Hills for more information on the Community Center MC click here.
The Community Dinner is Great Bay's longest standing Missional Community. Each month, for the last 8 years, this MC has served the Little Egg Harbor community a free meal on the last Thursday of every month. They gather every Thursday @ 7pm to study the bible and pray for one another. To get in contact with Jeff and Shirley Pharo for more information concerning the Community Dinner click here.
The Young Families MC has a heart to serve families with young children who are needing encouragement and community to flourish in the everyday difficulty of being faithful to the work they have been called while raising up children. To get in contact with Dave and Sharon Atkins for more information concerning the Foster Care MC click here